Chrysler Pacifica and Dodge Durango SRT Named Best Family Cars for 2019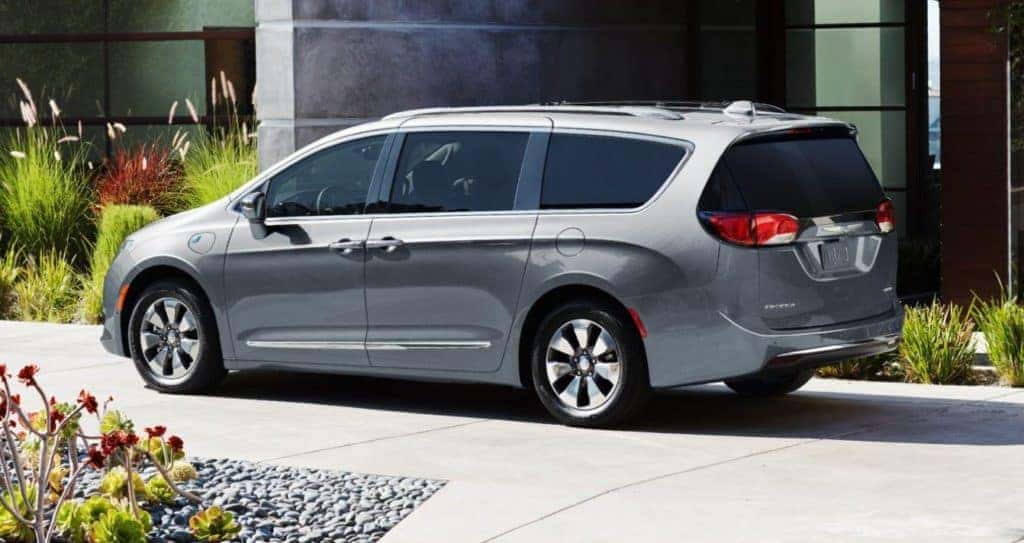 Digital Trends, a leading technology news website, recently named the 2019 Chrysler Pacifica and 2019 Dodge Durango SRT amongst the best family cars for 2019. And it's easy to see why. Both vehicles offer the versatility and connectivity modern families demand.
How winners are selected
It's not easy to earn approval from Digital Trends. The company thoroughly scrutinizes each vehicle it tests, looking at factors like interior and exterior qualities, as well as technology and safety features. A vehicle's category and price range are both considered during the analysis as well.
Real-world performance evaluation on all types of roads – under all types of driving conditions – allows test drivers to pinpoint truly exceptional vehicles. The Chrysler Pacifica and Dodge
Durango SRT fit the bill.
About the 2019 Chrysler Pacifica
The Chrysler Pacifica is a breakthrough machine that completely reinvented the minivan segment. Digital trends took note of the novel passenger van and named it the best car for large families.
According to the tech website, "The Pacifica proves that minivans are still the best option for buyers who need to haul a lot of people or stuff."
The Pacifica, which is available as both a traditional gas-powered variant and a hybrid, offers an unprecedented level of functionality and technology. More than 100 available safety and security features are available onboard, along with the latest amenities. Buyers can opt for equipment, such as Uconnect Theater rear-seat entertainment system, available 4G Wi-Fi and more.
The eight-passenger Pacifica has been the most awarded minivan since 2016 and it shows no sign of slowing down.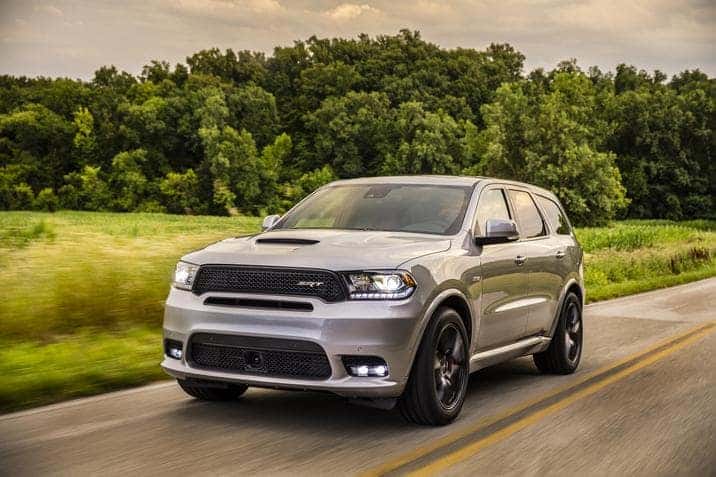 About the 2019 Dodge Durango
Much like the Chrysler Pacifica, the Dodge Durango SRT is highly-celebrated. Thanks to its uncompromising power, class-leading towing capability and cutting-edge technology, the SUV was named best performance family car by Digital Trends.
"The Dodge Durango SRT shows that family cars can be fun and quick. Aside from its awesome HEMI power, the Durango SRT also ticks practical family-car boxes," said Digital Trends.
Unlike most SUVs, the Durango SRT offers muscle-car-style performance. Power comes from a 6.2L HEMI V8 engine that turns out 475 hp and 470 lb.-ft. Together, the engine and stout powertrain propel the Dodge from zero to 60 in just 4.4 seconds. The quarter-mile is covered in a mere 12.9 seconds as certified by the National Hot Rod Association (NHRA).
At the same time, the SUV can tow up to 8,700 lbs. when properly equipped. Although rear-wheel drive comes standard on most models, four-wheel drive or all-wheel drive are available throughout the lineup for maximum capability.
Find a winner at your local Chrysler dealer
When you're ready to check out the winning Pacifica or Durango, you'll want to visit Douglas Jeep Chrysler Dodge. As a leading Venice, FL, dealer, we always have an abundance of new car specials, including deals on the Pacifica and Durango.
Plus, we're the home of the lifetime warranty – just ask! Stop by today or give us a call to schedule a test drive.