2020 Chrysler Pacifica Van features and specs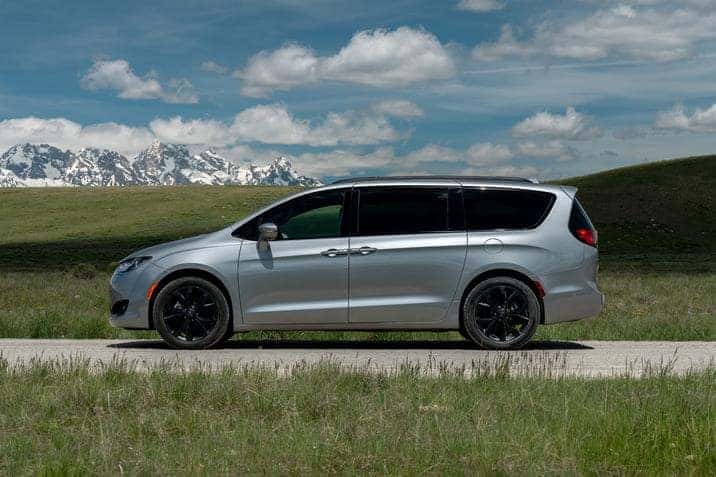 2020 Chrysler Pacifica Van Features and Specs
When minivans first became a thing back in the 1980s, for a while we couldn't get enough of them. Then, like most things, they went out of fashion for a while, and plenty of automakers dropped them from their lineups completely. What has never changed though is the fact they still do a particular job of carrying lots of people and their belongings better than anything else for the money. Chrysler always recognized this, and a few years ago they decided to go all-in with a completely new model called the Chrysler Pacifica that took the humble minivan to new heights of style, capability, versatility and value for money.So, let's take a look at the 2020 Chrysler Pacifica to remind ourselves of just how special this outstanding Chrysler minivan is.
Styling
Exterior styling wouldn't be a subject, wouldn't be an attribute to shout about with a minivan, but it certainly is with the Pacifica. There are obvious styling restrictions caused by the practical, people-carrying nature of a minivan that means it's not possible to make one look like a sports coupe. However, one look at the Pacifica tells you the folks at Chrysler have taken styling seriously and come up with a truly desirable van.
Trim levels
There are currently four different trim levels in the 2020 Chrysler Pacifica lineup, which are the Touring Plus, Touring L FWD, 35th Anniversary Touring L, Touring L Plus, 35th Anniversary touring L Plus, Limited, and the 35th Anniversary Limited. Of course, these are just the gas-powered versions of the Pacifica and there are also the Pacifica Hybrid models to consider.
If you are wondering what happened to the entry-level L and LX trim levels, they've been replaced by the return of the Voyager nameplate, which is now effectively a value- and fleet-oriented version of the Pacifica.
Powertrain
Although there are many ways to specify and configure your Pacifica, there's just a single powertrain covering all gas-powered versions. The engine under the hood of every Pacifica is a 3.6-liter V-6 that develops a very healthy 287 horsepower and 262 lb.-ft. of torque, which is then sent to the front wheels through a nine-speed automatic transmission. It's a proven engine that's more than up to the job of hauling up to eight people and plenty of cargo.
Features and equipment
Because the "new" Voyager is around to take up the Chrysler budget minivan duties, the entry-level Pacifica now feels anything but entry-level. The base Touring trim comes with standard power-sliding rear doors, air conditioning, remote start, an eight-way power-adjustable driver's seat, Chrysler's versatile Stow 'N Go seating system, a 7.0-inch touchscreen infotainment system that's Apple CarPlay® and Android Auto™ compatible, Bluetooth phone and audio connectivity, blind-spot monitors, and rear parking sensors.
To learn more about the 2020 Chrysler Pacifica, to arrange a test drive, and to hear about the latest new Chrysler lease deals, get in touch with the team here today at Douglas Chrysler Jeep Dodge Ram, the number one Chrysler dealer in Venice, FL.
Source:
https://media.fcanorthamerica.com/newsrelease.do?id=20904&mid=722
https://www.chrysler.com/pacifica/specs.html