2019 Dodge Charger Features and Specs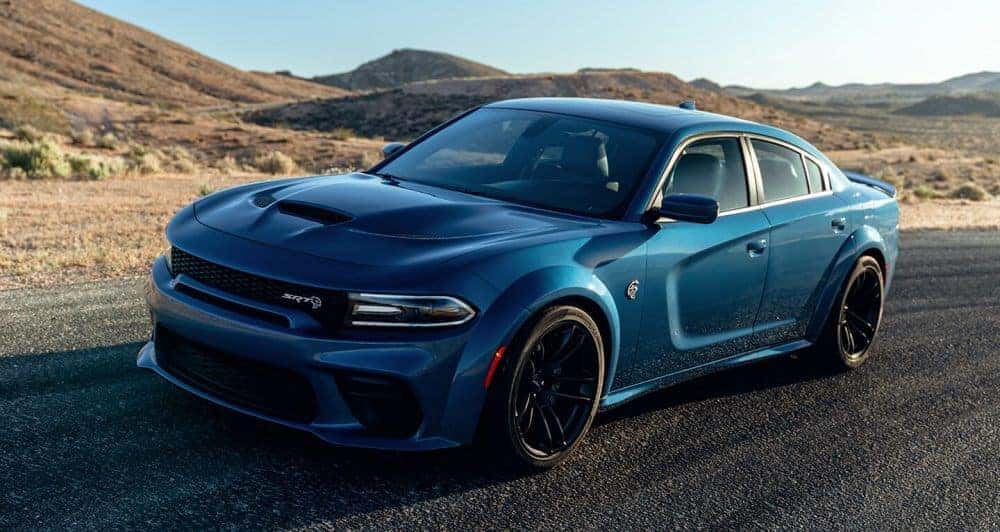 If you've reached that point in your life where you have to be all sensible and buy a vehicle with four doors and proper back seats, you might think your fun is over for a while. But what if we told you it was possible to have an astonishingly powerful and seriously cool muscle car that was also a spacious, practical five-seat vehicle perfect for the family? That car does exist, and it's called the Dodge Charger. The 2019 Dodge Charger could be the most family fun vehicle out there, so here are some details about the features and specs it has to offer.
Exterior styling
Whether you consider the Charger to be a sports car, muscle car or just a sedan, it's hard to argue against the fact Dodge cars really have hit on a winning formula for exterior styling. Basically, they get a great look and stick with it. The exterior of the Charger hasn't changed a great deal for more than a decade, although the last restyling in 2015 really altered the front fascia and gave the car an aggressive, purposeful and instantly recognizable look that's hard not to like.
Trim levels
There are currently five different trim levels in the Charger lineup, or six if you consider an all-wheel-drive version of one of them to be a separate model. The range kicks off with the entry-level SXT, and then we have the GT, R/T, R/T Scat Pack, and the awesome SRT Hellcat. That sixth one, if you want to see it as a separate model, is the SXT AWD.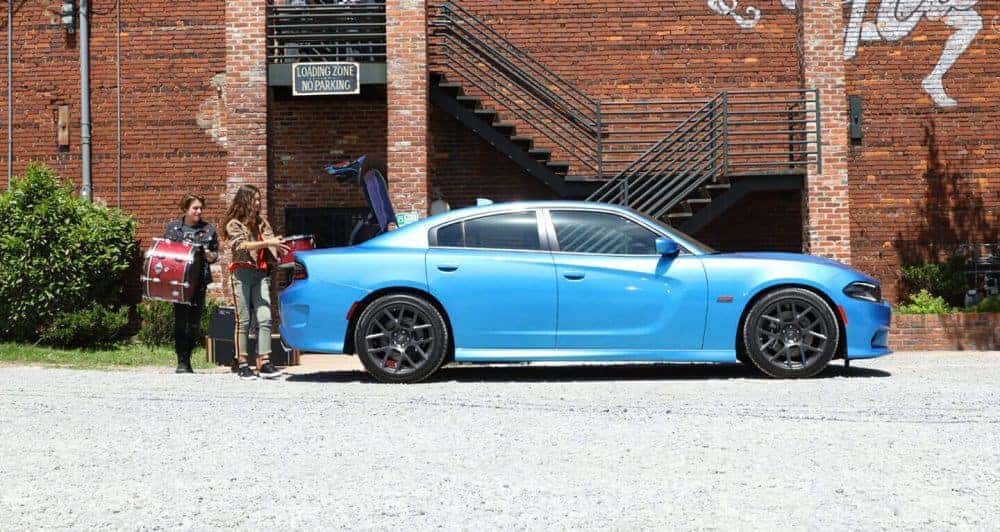 Engines
If you are still seeing the Charger as just another four-door sedan, this is where that perception quickly fades away. The least powerful engine in the range is a 3.6-liter V-6 that puts out 292 horsepower and 260 lb.-ft. of torque that comes standard in the SXT. In the SXT AWD, that same engine then develops 300 horsepower and 264 lb.-ft. of torque.
After that, we're then into entirely V-8 territory, and the first of them is a 5.7-liter unit that puts 370 horsepower and 395 lb.-ft. of torque at the disposal of the Charger R/T. Opt for the R/T Scat Pack, and then you're upgraded to a 485 horsepower 6.4-liter V-8 that produces 475 lb.-ft. of torque. Finally, if you go all the way to the SRT Hellcat you're then treated to the 707 horsepower and 650 lb.-ft. of that now-legendary 6.2-liter supercharged V-8.
Features and equipment
This isn't some stripped-out, hardcore track car by any means or at any trim level. Even entry-level SXT models come standard with 17-inch alloys, keyless ignition, auto headlights, LED running lights, a full set of power features, plenty of seat adjustment, a 7.0-inch touchscreen infotainment system that's Apple CarPlay and Android Auto compatibility, satellite radio, USB ports, an auxiliary input, Bluetooth connectivity and rear parking sensors. And remember, that's an entry-level model with a 292 horsepower V-6 and an eight-speed automatic transmission.
For more information about the features and specs of the 2019 Dodge Charger and to try one out for yourself on a test drive, get in touch with us today here at Douglas Jeep Chrysler Dodge, the premier choice Dodge dealership in Venice, FL.